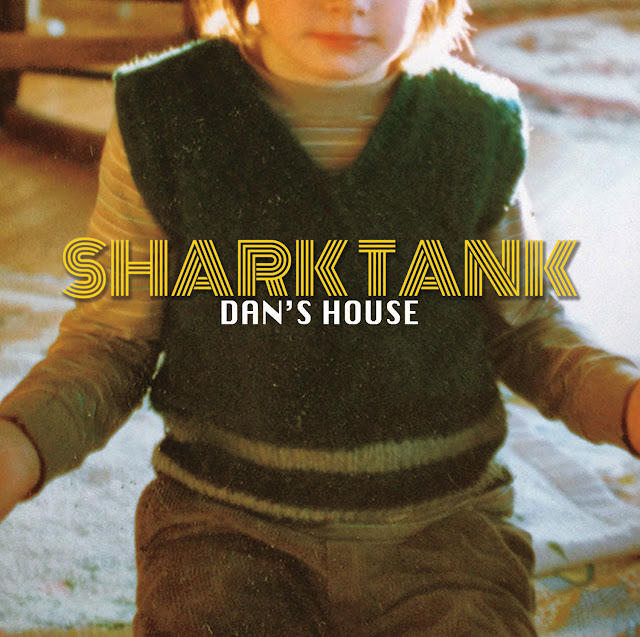 Portés par un 1er single de feu, les Shark Tank dévoilent aujourd'hui l'intégralité de « Dan's House », leur 4ème album. Et devinez quoi ? Ils nous offrent l'avant-première !
Avec en prime un mot de leur beatmaker Height Keech…
« I (Height Keech) first met Lord Grunge when my late 90's Baltimore rap group (Wounds) played a show with his group. (The legendary Grand Buffet, from Pittsburgh, PA)
From that point forward, Lord Grunge and his bandmate (Ms. Paintbrush) supported me, schooled me about the music game and looked out for me in a way that no one else did.
B-Rich is an MC from Kingston, Ontario. He was an early supporter of Grand Buffet and set up shows for them (and by extension, me) when they would come to Canada. We all became good pals with B-Rich throughout the early/mid- 2000's.
Grunge and I had always discussed doing some type of group together, but the idea seemed to kick into high gear in 2008. B-Rich sent me a bunch of song ideas that blew my mind. Grunge and Mickey Free (our great friend and a former member of Shark Tank) had an arsenal of beats ready to rock. We all had an intense excitement about putting these albums together, and we've been doing so ever since.
We share a lot of influences, but Natas, Dip Set and Three Six Mafia are specific reference points that inspired us to do this group.
This new album is our fourth. I did all the beats. It's my first time handling all the production for an album, outside of my solo material. I'm proud of it, and I hope people dig it. »
THOMAS