Pourquoi un tel titre, qui sous-entendrait que le lundi est la journée de la mixtape? Je sais pas trop…
Néanmoins rien ne vous empêche de bien commencer cette longue et harassante semaine, en particulier pour ceux qui rentrent de vacances.
Pour se faire, 3 ambiances musicales vous sont proposées: du hip hop de qualitey, de la funk et de la soul de très bonne(s) facture(s) et de l'electro 5 étoiles.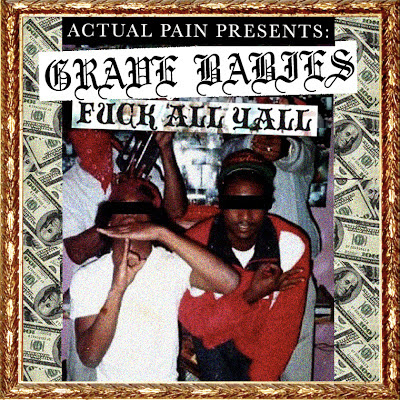 La section « Mixtapes » du site Actual Pain est assez folle. Les termes « éclectisme » et « expérimental » y prennent tous leurs sens tellement on y trouve de styles différents, sur fond de croix renversées, lettrages gothiques et autres crânes de mort..
Si j'étais un peu réac, je vous dirais que cette mixtape représente le vraiiiii hip hop, celui à l'ancienne toussa, mais pas de ça ici… Juste vous inviter à la télécharger RIGHT HERE.
La tracklist:
Snoop Dogg – Murder Was The Case
Cypris Hill – No Rest For The Wicked
Tha Dogg Pound – Dogg Pound Gangstas
Geto Boys – My Mind's Playin Tricks On Me
Above The Law – Untouchable
Crucial Conflict – Scummy
TRU – Somebody's Watchin Me
Young Bleed – Offer U Can't Refuse
Bone Thugs N Harmony – Thuggish Ruggish Bone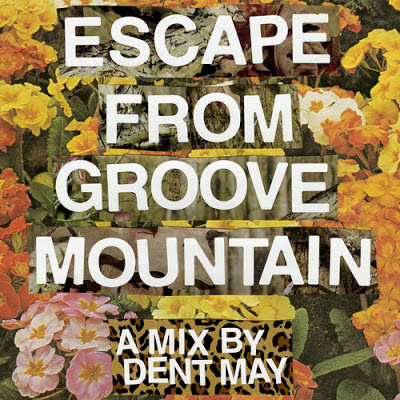 Dent May pratique une pop electro souvent teintée de funk, un peu comme si Mayer Hawthorne (pour la voix) et Elton John (version 70's, pour le look) fusionnaient dans une centrale EDF.
Notre ami balance ici une mixtape où funk et soul règnent en maîtres, histoire de nous prouver qu'il en connait un rayon sur le sujet..


La tracklist:
Dr. Togo – Be Free
Lenon Honor, Jr. – Dancin' Mood
Vaughan Mason & Butch Dayo – Feel My Love
James « Pane » Taylor – This Girl
Orange Juice – Flesh Of My Flesh
Fern Kinney – Together We Are Beautiful
Kid Creole & The Coconuts – I'm A Wonderful Thing Baby
Atlantic Starr – When Love Calls
Sylvia Striplin – You Can't Turn Me Away
Collage – Special Occasion
The Jackson Southernaires – Don't Look Down On A Man
Betty Wright – Tonight Is The Night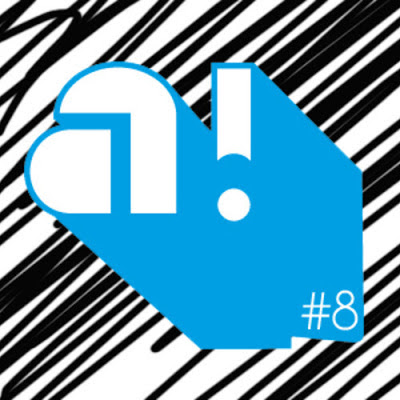 Sous le pseudo ATTAR! se cache Renaud Deru, un vieux routard de l'electro qui a eu le temps d'observer les + grands mixer puisqu'il a organisé dès 2003 les soirées « Dirty Dancing » à Bruxelles, durant lesquelles des Laurent Garnier, Brodinski, Justice, Busy P, Tiefschwarz, et autre Carl Craig s'en sont donnés à cœur joie.
Une belle et longue expérience qu'il nous fait partager à travers notamment ses mixtapes (et ses remixes).
En voici un exemple..

La tracklist:
Spagna : Easy Lady (Lady Jane & Simon Le Saint Edit)
Baby Prince feat. Lonely C. : Nobody (Miguel Campbell Club Mix)
Shindu : Just Go
Hot Chip : How Do You Do? (Todd Terje Remix)
Booka Shade : Tomorrow Belongs To Us (Extended Version)
Ry & Frank Wiedemann : Howling (Âme Remix)
Martin Dawson : Back To The Future Feat. Roland Clark (Monte Remix)
Duke Dumont : The Giver
Stephane Deschezeaux : Changes
Karin Park : Thousand Loaded Guns (Southern Cross Remix)
L.V. feat. Kim Wild : The Nights Without Kim Wild (A! Edit)




THOMAS