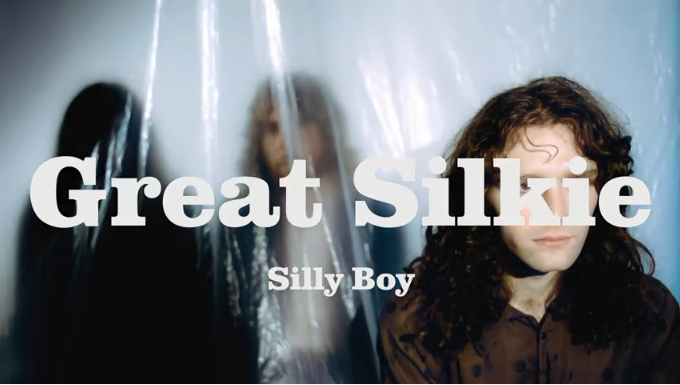 Si comme nous vous aviez craqué pour la délicieuse ballade « Nothing Will Change« , nul doute que l'écoute du nouveau single des Great Silkie vous procurera une sensation similaire.
Le trio composé de Sam Davies (chant/guitare), Andrew Saunders (basse) et Charlie Salvidge (batterie) dévoile petit à petit les contours de son album « Dawn Chorus » (qui sortira le 9 août chez Crocodile Laboratories) et par la même occasion un talent fou pour les mélodies pop/folk à l'ADN 70's.
On a la chance de vous proposer en exclu le titre « Silly Boy » et ses harmonies addictives, à base de « Ahh Ahh Ahh Ahh ».
Were you as charmed by the delicious ballad « Nothing Will Change » as we were ? Then no doubt that listening to the new single from Great Silkie will provide you a similar sensation.
The trio composed of Sam Davies (vocals / guitar), Andrew Saunders (bass) and Charlie Salvidge (drums) gradually unveils their album « Dawn Chorus » (which will be released on August 9 on Crocodile Laboratories) and by the same occasion a tremendous talent for pop / folk melodies with a 70's DNA.
We have the chance to offer you the premiere of the track « Silly Boy » and its addictive harmonies, so sing along with us « Ahh Ahh Ahh Ahh ».