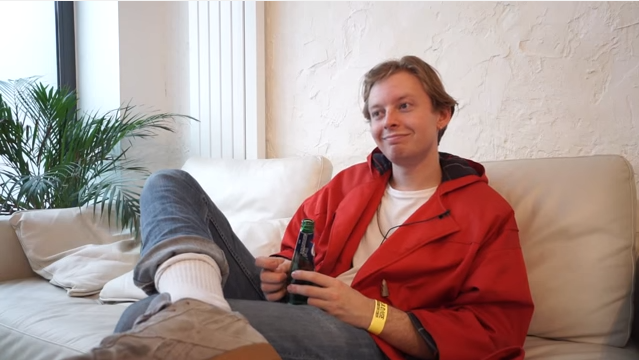 Niall Galvin est du genre à prendre les choses comme elles viennent.
Du haut de ses 24 ans, ce jeune londonien livre une pop rafraîchissante qu'il puise dans ses inspirations, des Beach Boys au rap américain en passant par Washed Out. Son premier album, produit par Ben Allen (Deerhunter, Animal Collective) et sorti en 2015, vous embarque dans un road trip californien.
Une virée qui s'est faite attendre, puisque « Jerk at the end of the line » est un condensé de titres que Niall peaufine « sagement » depuis ses 18 ans.
A l'occasion de son passage au Café de la danse, Only Real s'est posé devant le caméra de GBH Music, bière à la main, pour nous parler de sa réincarnation en carbos de distributeur automatique.
MORANE