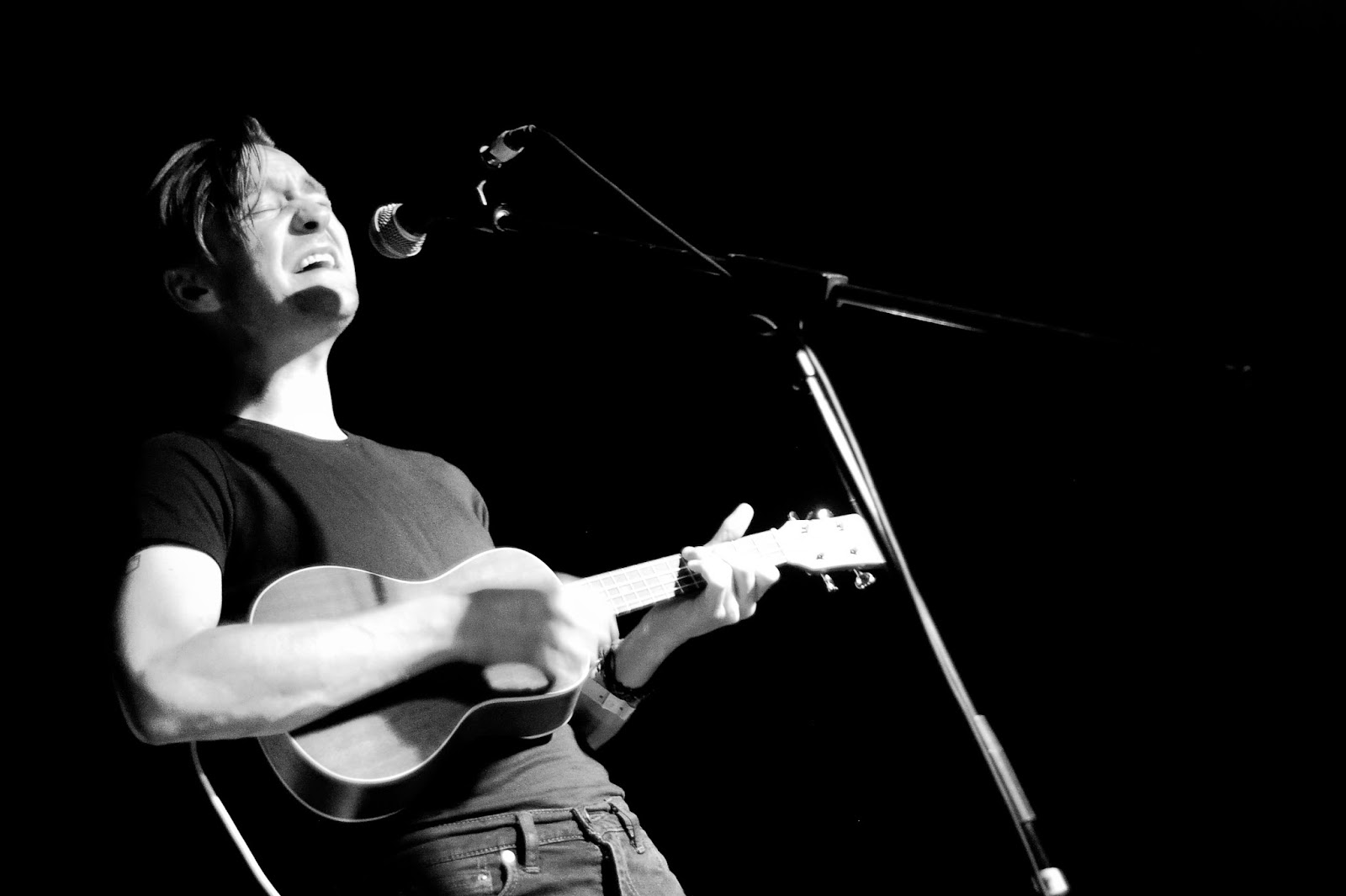 En janvier dernier, c'est sous le
patronyme de Francis Lung que Tom McClung sortait son magnifique premier 7'' « A Selfish Man / Tsunami Blues (cause of Me) »
sur le non moins classieux label Atelier Ciseaux.
Connu pour avoir officié en tant que
bassiste au sein des énigmatiques Wu Lyf, puis avoir fondé avec une partie des
rescapés de ladite formation les funky Los Porcos, le talentueux mancunien
distille en solo une indie pop mélancolique et rêveuse, aux textes doux amers
tout en colère contenue.
Alors qu'il était de retour en France
cet été pour quelques dates, cette fois accompagné d'un groupe, GBHmusic l'a
rencontré autour d'une bière avant son concert à l'Espace B, où après nous
avoir gratifié entre autres de la sublime « Age Limits » puis de la sophistiquée « A Selfish Man » et de la reprise de Lennon « Oh My
Love », il a débuté le rappel, sur demande pressante du public, par la
délicate « Brooklyn Girls ». Un pur moment de bonheur hors du temps.
Francis Lung repassera par Paris à l'automne, alors un conseil, ne le ratez sous aucun prétexte !
GBHM : Why
and when did your project « Francis Lung » start?
FL : I guess it started because I had a bit of
downside from touring with Wu Lyf and I had a bunch of half-finished songs, because
I was already writing a little bit at this time. And I had this week where I
finished a few songs and I was like « Oh, I like this ». It was something I
didn't really felt before. They all fitted together.
So like lots of people have little websites
like tumblrs and blogs, I thought, maybe I could put one together and have it
as a new thing.
The name comes from my nickname which is « Lung »
and my confirmation name Francis, put together.
So at first I thought it could just be this
little thing that runs alongside what I do with Wu Lyf. I didn't know or I
didn't think that I could write songs and I just started to see some proof of
it and I realized that maybe I could.
GBHM :
Well, obviously you can write songs.
FL : (laughs):
Haha, thanx!
GBHM : How has the experience
been for you, from being part of a band to starting as a solo artist? What are
the differences? And after touring alone, why did you choose to play with a
band tonight?
FL : The main difference between playing by
myself and playing with other people is that if I'm trying to sing a tune the
way I want the song to sound I have to try to make the guitar fill up all the
space. Or I have to sing along to a backing track. I did it with a backing
track for so long because I didn't think I would ever find musicians… without
money (laughs). As I got offered to
play at some festivals, I met Steve who plays the drums and he offered me to
play with me, even he knew I had no money. Then I realized I could probably put
this together in a couple of months. So I tried. I posted an add on Facebook.
I've known Andrew [who plays the bass in
the band and joined us for the interview] for maybe 15 years, but we barely
got a chance to hang out. We just knew each other, from playing in bands since
we were young. And he answered the post on Facebook in a really professional way;
he wanted to play with me. And then I was looking for a guitarist and I found
Jake, who is a friend. It was like I opened my eyes and realized that these
people were right under my nose
GBHM :
You've
been playing again at the Midi Festival last Saturday, the festival where the
French audience discovered Wu Lyf. Last year, you played there with Los Porcos
and alone with your solo project. I recently interviewed Ménage à Trois (also
from Manchester) and they were pretty excited to play in Hyères, telling me « it's
the best festival in the world ». So what is so special about that festival?
FL : To me it just is the best festival ever.
There is no real type of band playing there. It's just really good music or at least
very entertaining music. If you take that and the amazing weather, the
location, it's a total different festival experience. You can see every band
and they're all good. It's a manageable festival.
Andrew: It's a really nice place, very
intimate, with a small crowd placed next to the stage. It's important because I
think there is a massive disconnection between the artists and the audience at most
of the festivals.
GBHM : Did
you have a chance to see other gigs there?
FL : Yeah! I was backstage for most of John
Wizards' set but what I heard was amazing. What else? We only got to see one
night because we arrived late on Friday. I don't know, everyone was great. They
had a last minute person, didn't they? Who played instead of Eyedress. Johnny
Hawaii.
Andrew : Yeah, he perfectly matched with the
location. He was kind of relaxed, with his guitar.
GBHM : Ok. I'm kind of jealous now. What's the story behind your track « Age
Limits »?
FL : I got the title because in my student house there was a big poster
on the wall I turned around and I said to everyone who came around they could
draw on it. And at the end I had the huge poster with nice pictures. And my
friends draw on the wall, it was something really stupid, childish. One day I
was staring at it and I kind of saw that it said « Age Limits ». And then I had
this down beat guitar phrase (singing
along) and I started to make it into a song and I had all the verse. And I
thought: « what can be the lyrics for that ». The melody just came out of nowhere.
So it wasn't really anything that I thought of or that I conceptualised. Maybe
I put a concept on it afterwards.
GBHM :
What's
the inspiration behind « A Selfish Man »?
Do you really consider yourself selfish? Joking!
FL : (laughs)
Definitely I can be very selfish. But
I was more interested to write a song about acknowledging negative emotions and
not trying to hide them, not trying to say something like « you're a really good
person ». Just writing about contradictions. It's just a strange thing because
being selfish might be necessary as well. I thought it would be very funny if I'll
ever go anywhere in a crowd and sing it along « I'm a selfish man » to admit my
guilt or something (laughs).
GBHM :
I
noticed several influences in the songs you released so far, and particularly
from Elliott Smith, who is one of my favourite songwriters.
(Hearing that, FL interrupted me and clinked glasses)
. What or who else is
inspiring you?
FL : Someone who is inspiring the all band is a guy called Alex Chilton,
he's the band big star, which I'm really happy about. I found my group
completely by chance and everyone loves that man. He inspires me to write the
way I do. He's directly responsible for the way I always think about the
melody. That's what Alex Chilton always did, even if he wouldn't admit it, I
think he was really concerned with something being melodic. I also really like
Dean Wareham from Galaxy 500, he's a really good lyricist.
Andrew : That's funny you said Elliott Smith because there was this time
after we finished our set, as a band we didn't have any more songs to play, so
Tom stayed alone on stage and played one of his songs and someone in the crowd
asked him if it was an Elliott Smith cover. Maybe because of the way he sang
it.
GBHM : See! I knew it! Are they musicians you would like to collaborate with?
FL : They're here! (pointing at
Andrew and laughing) I did think for a long time that the unique completion
of writing, recording, mixing and doing everything by myself was the only way
for it to be truly personal. But actually I don't believe that it's the best
way to make music. Music is all about sharing, communication. The best thing of
what I'm doing now is that I'm getting to be the songwriter and maybe that's a
good thing for the other people in the band too because they can just think
about the way they play things rather than the melody or something. That's why
I like doing this.
GBHM : What is your process for song writing? Are
you inspired by special places or special moods?
FL : I don't know if you can call being hung-over a special mood but it
usually helps to be in some sort of different state. I don't take drugs and I
don't drink very much, but it seems that I find some funny things coming out of
my head when I'm like you know, kind of wasted. But sometimes I think your
brain works things out for itself, if you have a problem and you can't solve it,
you have to let your brain working out for itself and then you see what
solution is. It's just something I've learned. I'm not gonna sit down and be
able to write a song if I just sit down to write it. Or at least one exercise I
tried to do is writing a song about how I cannot write a song, just to start
the creative process over again. So I wrote a song called « Stuck in a rut », I
just put the chords together and it was accomplishing a thing and I then
finished it. So I couldn't say anymore that I can't write a song because I just
did! That was a couple of weeks ago.
GBHM : Sounds
great! So now you know you can write songs, what's coming next for you? An
album release?
FL : I've had a really strange time trying to
pull out music. I don't think people have really known what to make of me and I
probably can't blame them. But now that I have got a band together, we really
like each other and we like to play together, we play shows and we show people what
it is in front of their face.
An EP is what I wanna do and releasing another
EP really shortly after. Together they will form one album « Faeher's son »
volumes 1 & 2. That's my next plan.
The original concept was that I would be
writing a record to give it to my dad because he really loves music. It's like
a gift because he was always so good to me, he taught me how to play drums and
he bought me an acoustic guitar. He always wanted me to just keep on going. It
is just my way of giving back to him.
GBHM : That's
awesome. Any last word in French for our French readers?
FL : Oh yeah, I can try. I
just wanna say something like: « Merci
pour votre patience. Mon EP devrait sortir bientôt« . (NDLR avec la bonne conjugaison du conditionnel en prime !)
Dans la foulée de ce chouette moment, on a bien évidemment assisté au concert qui se déroulait à l'Espace B.
L'homme que l'on nomme Ludo FJ en a profité pour réaliser des clichés dont lui seul à le secret, on le remercie une fois de + !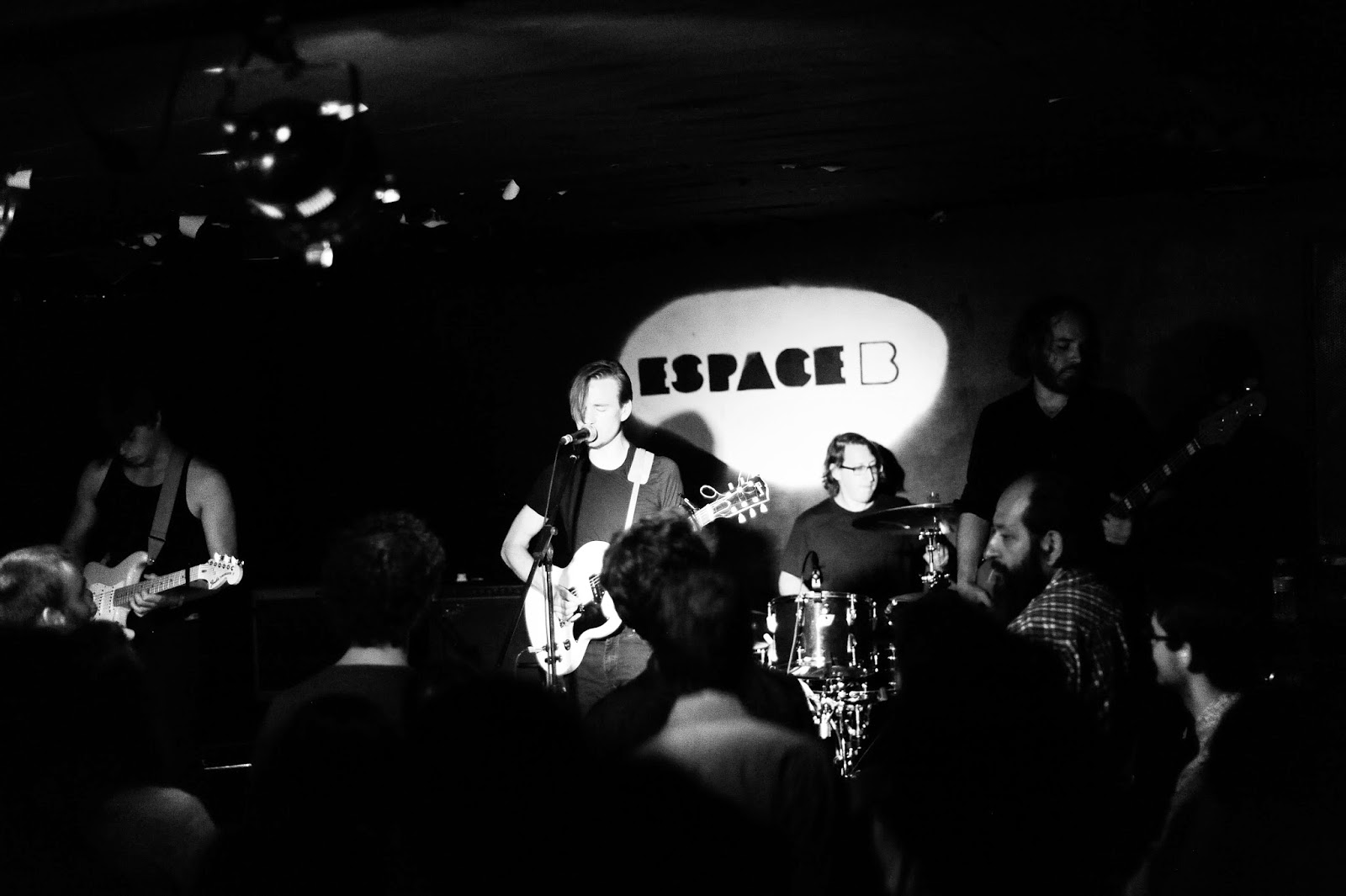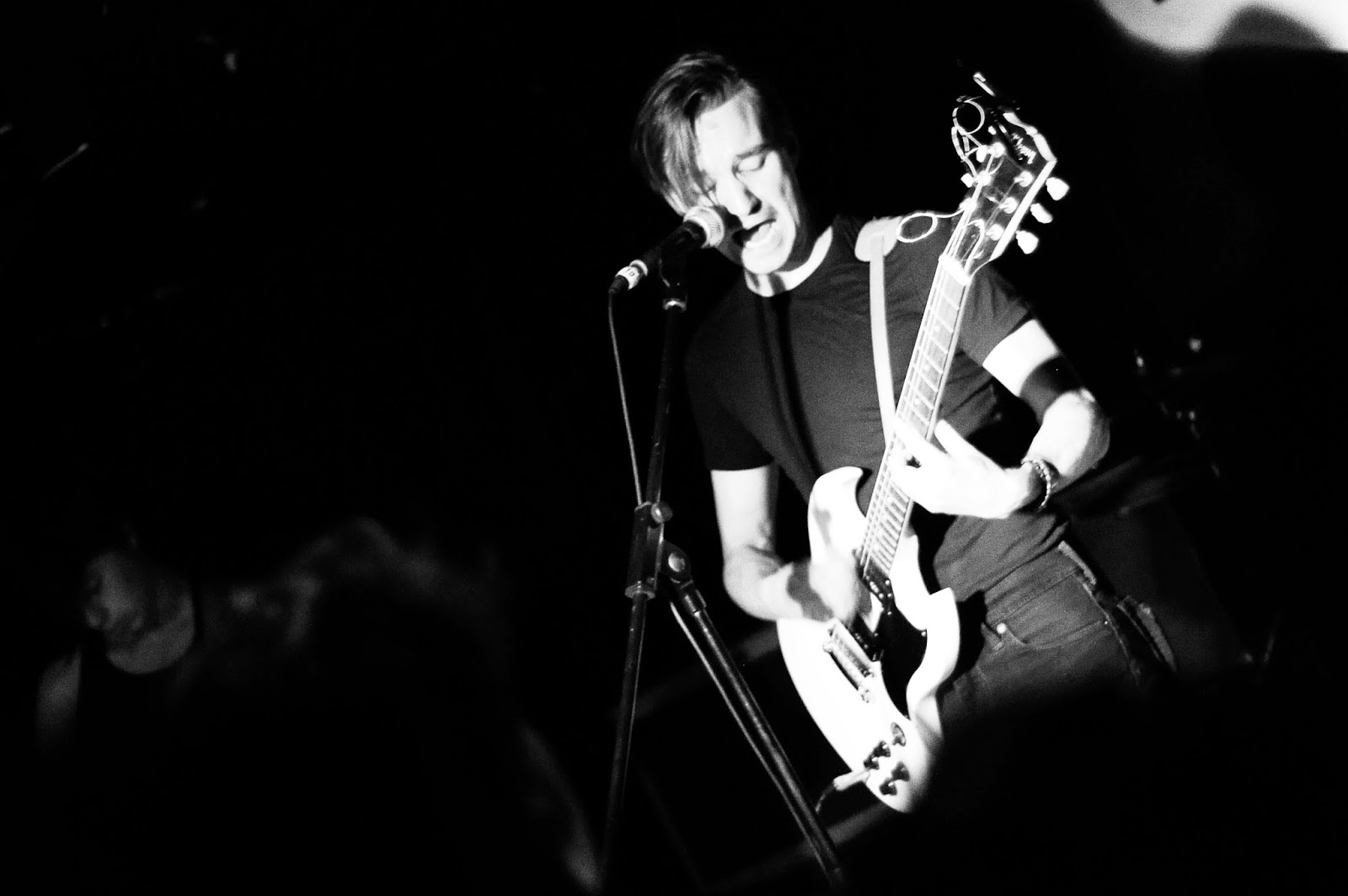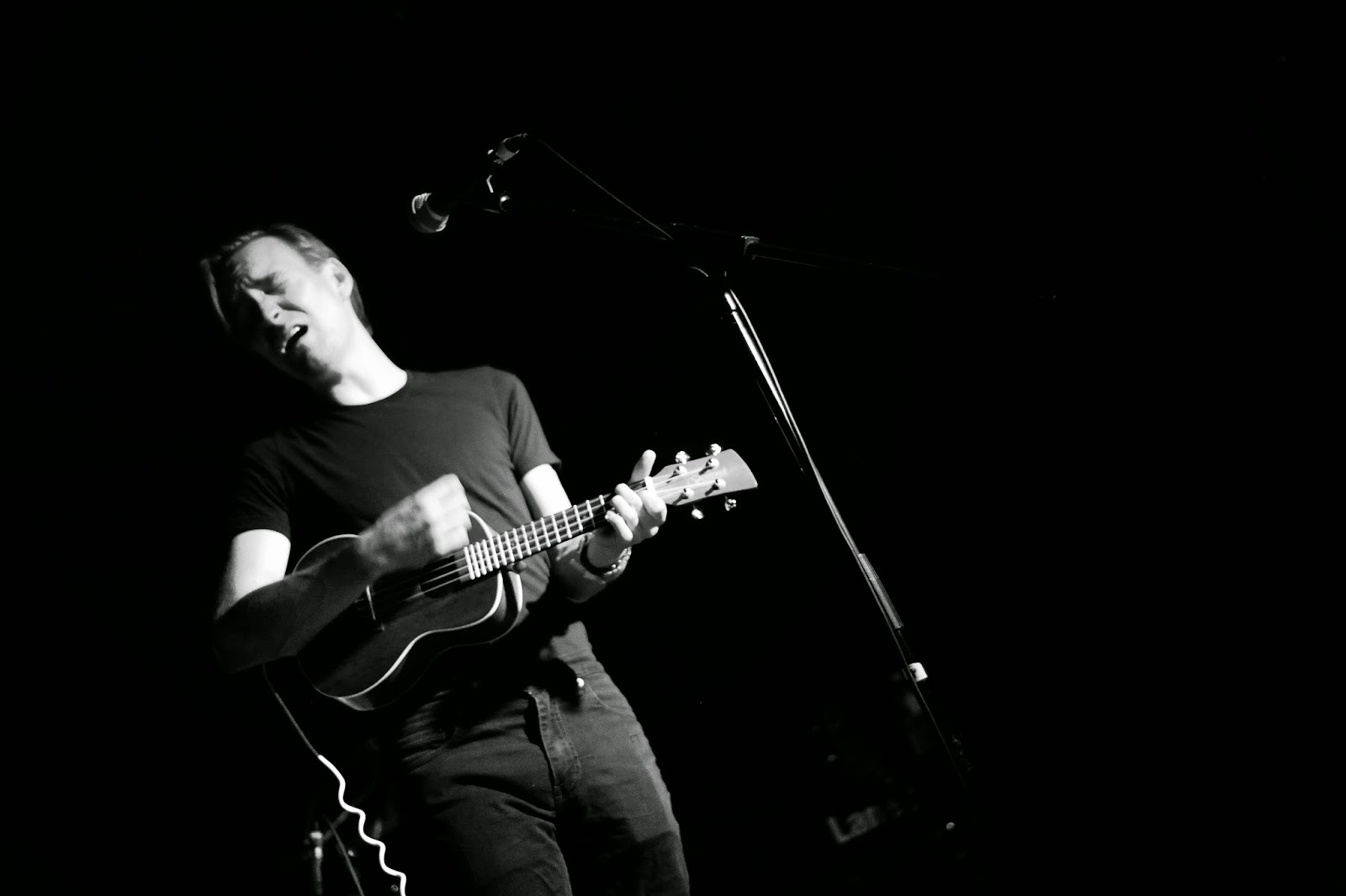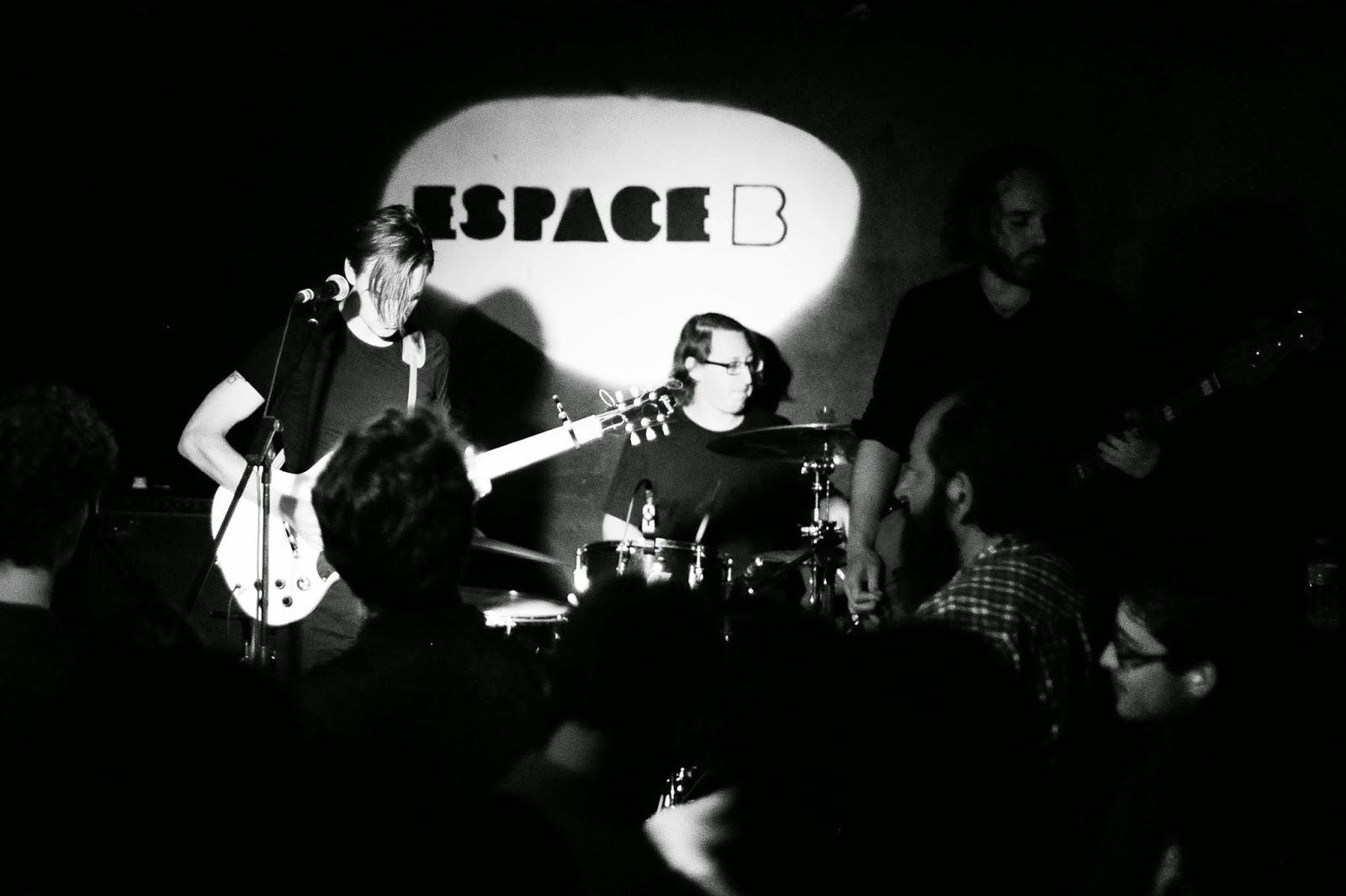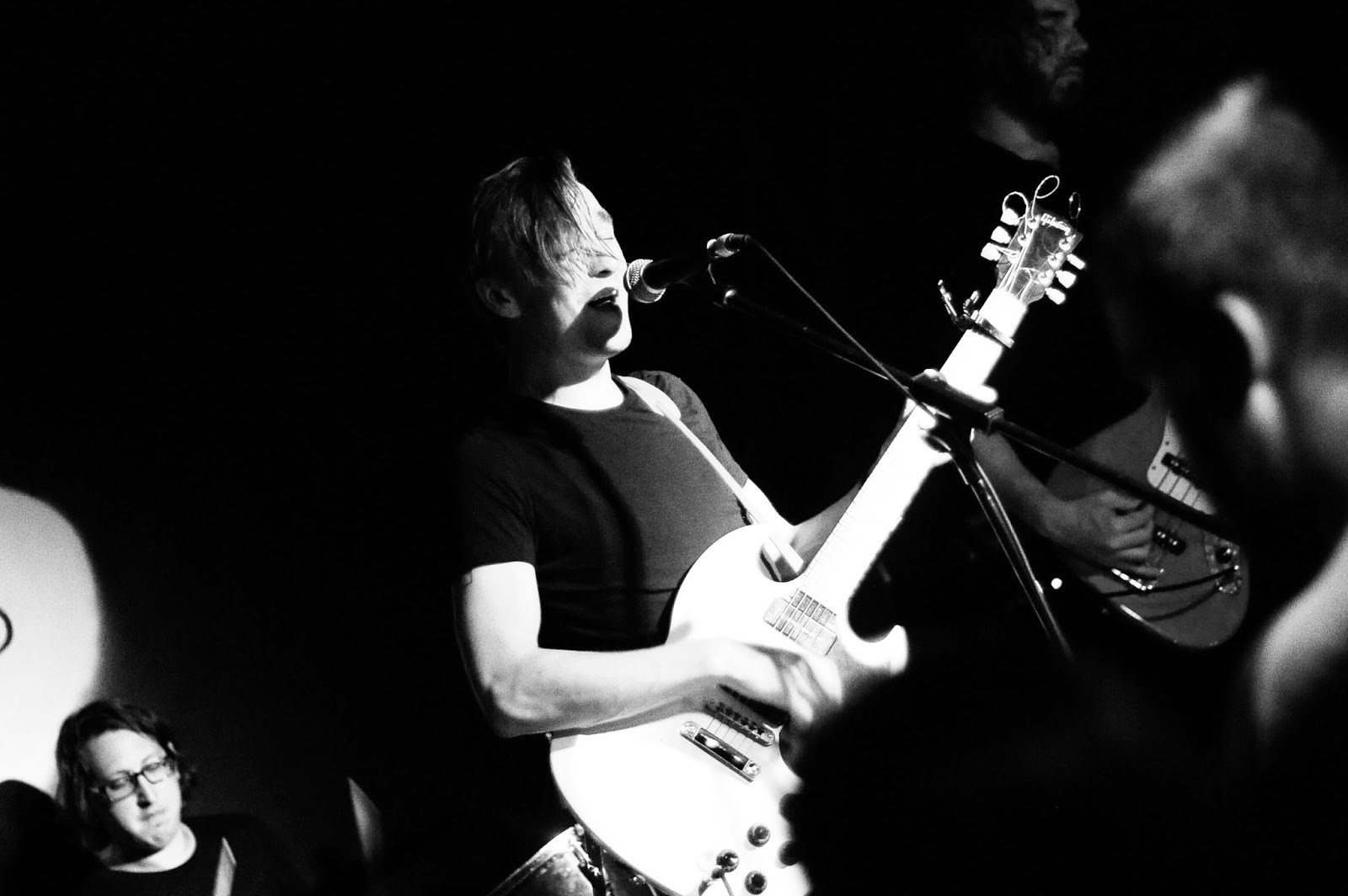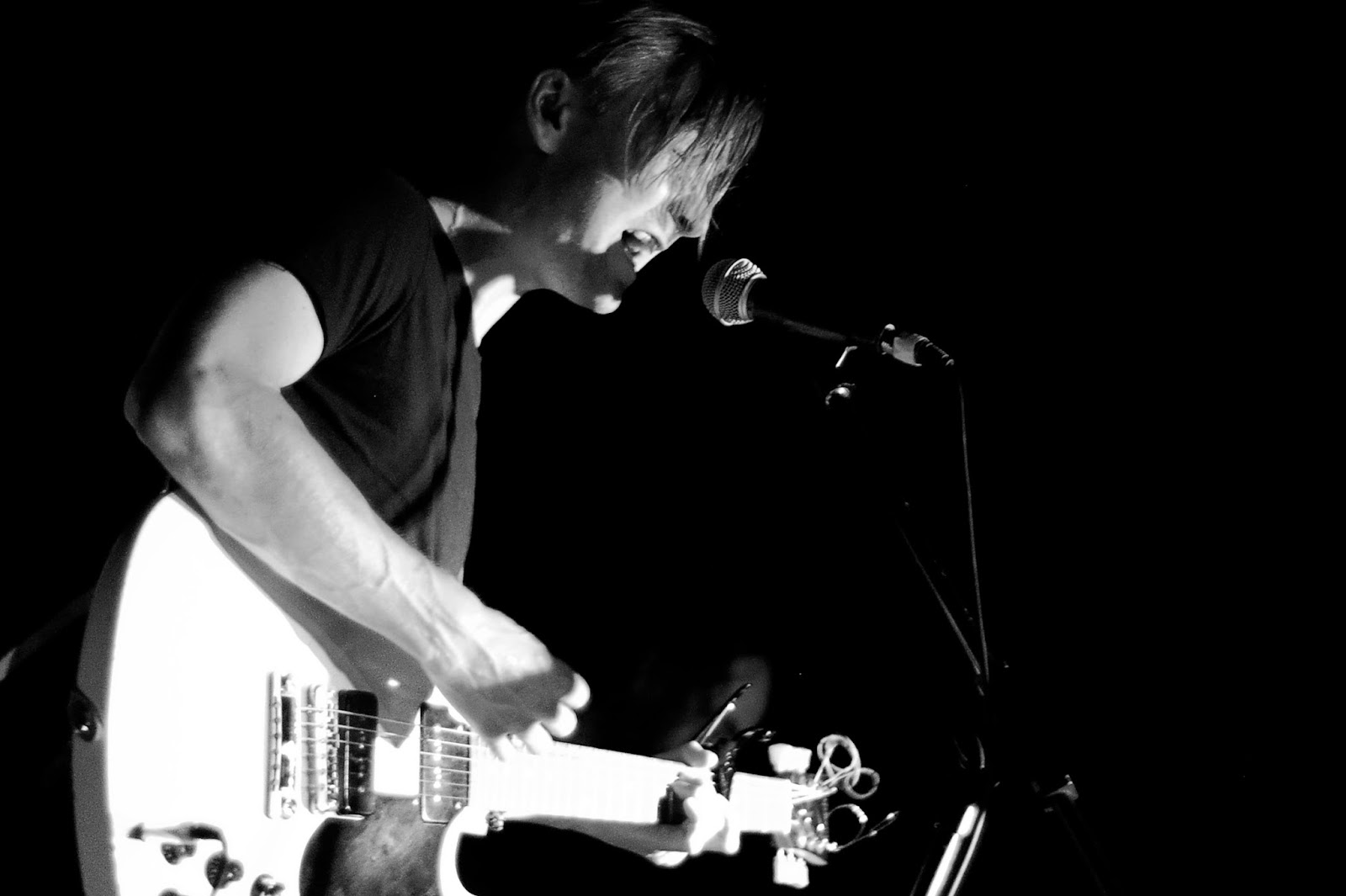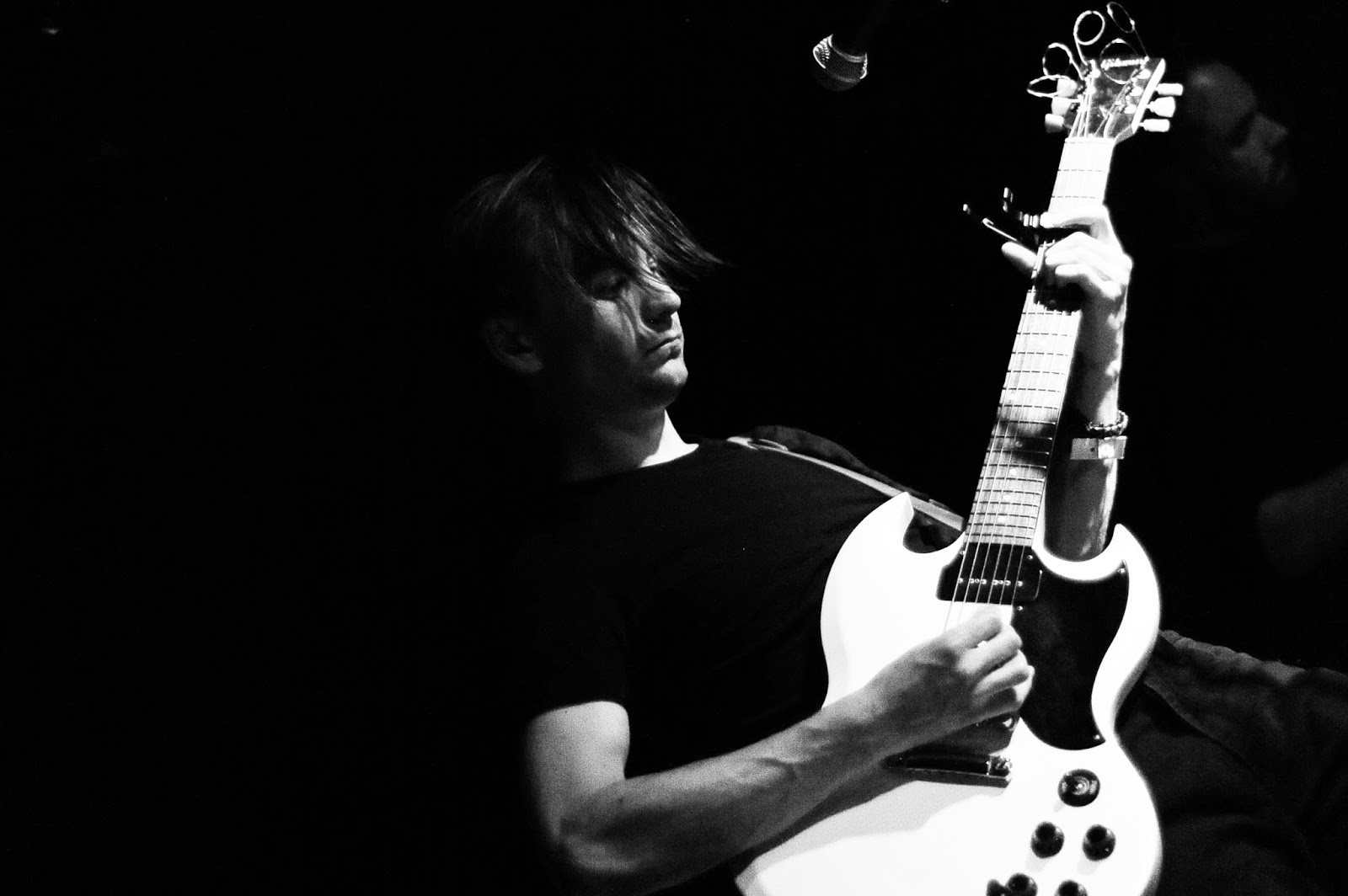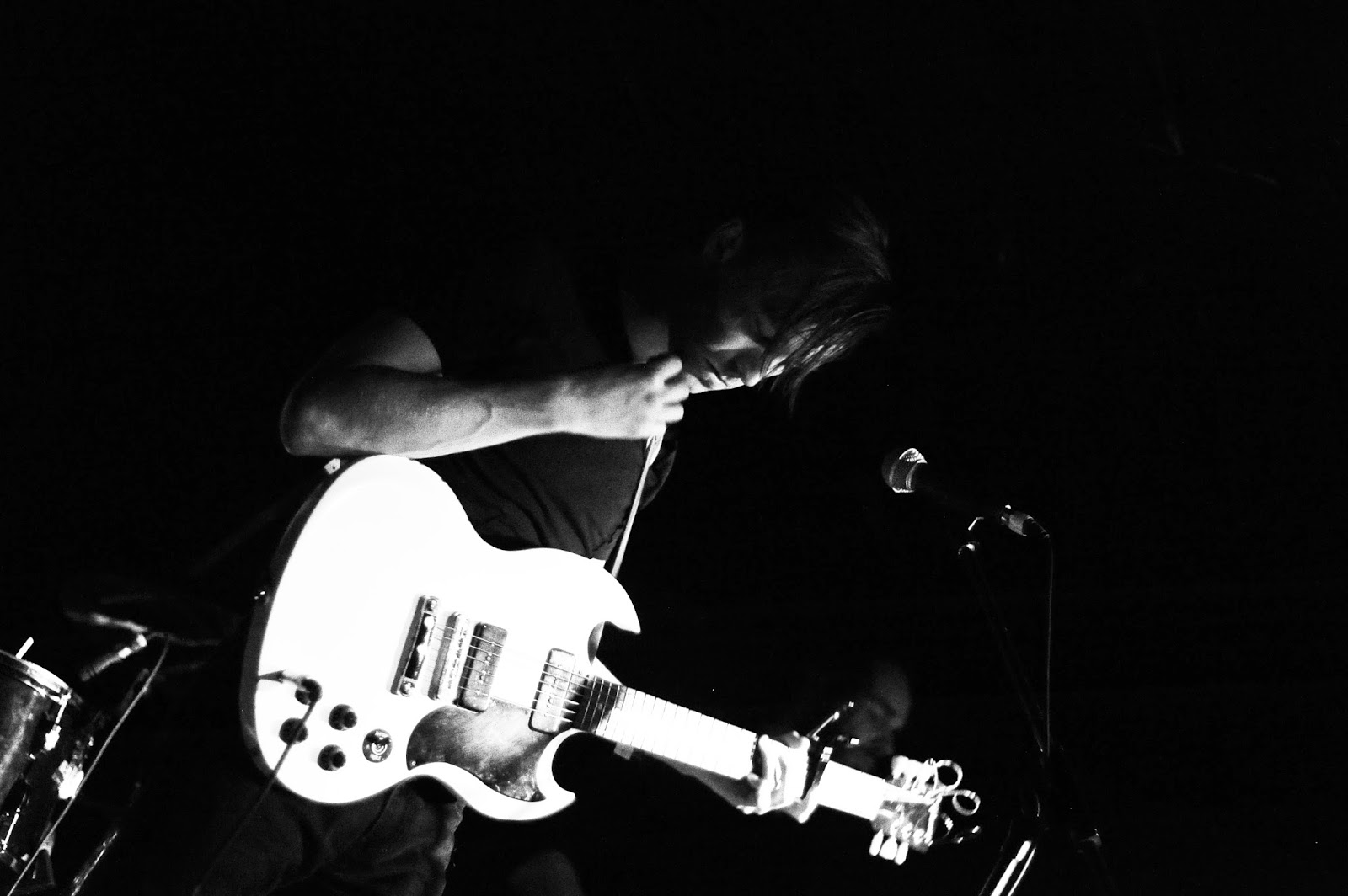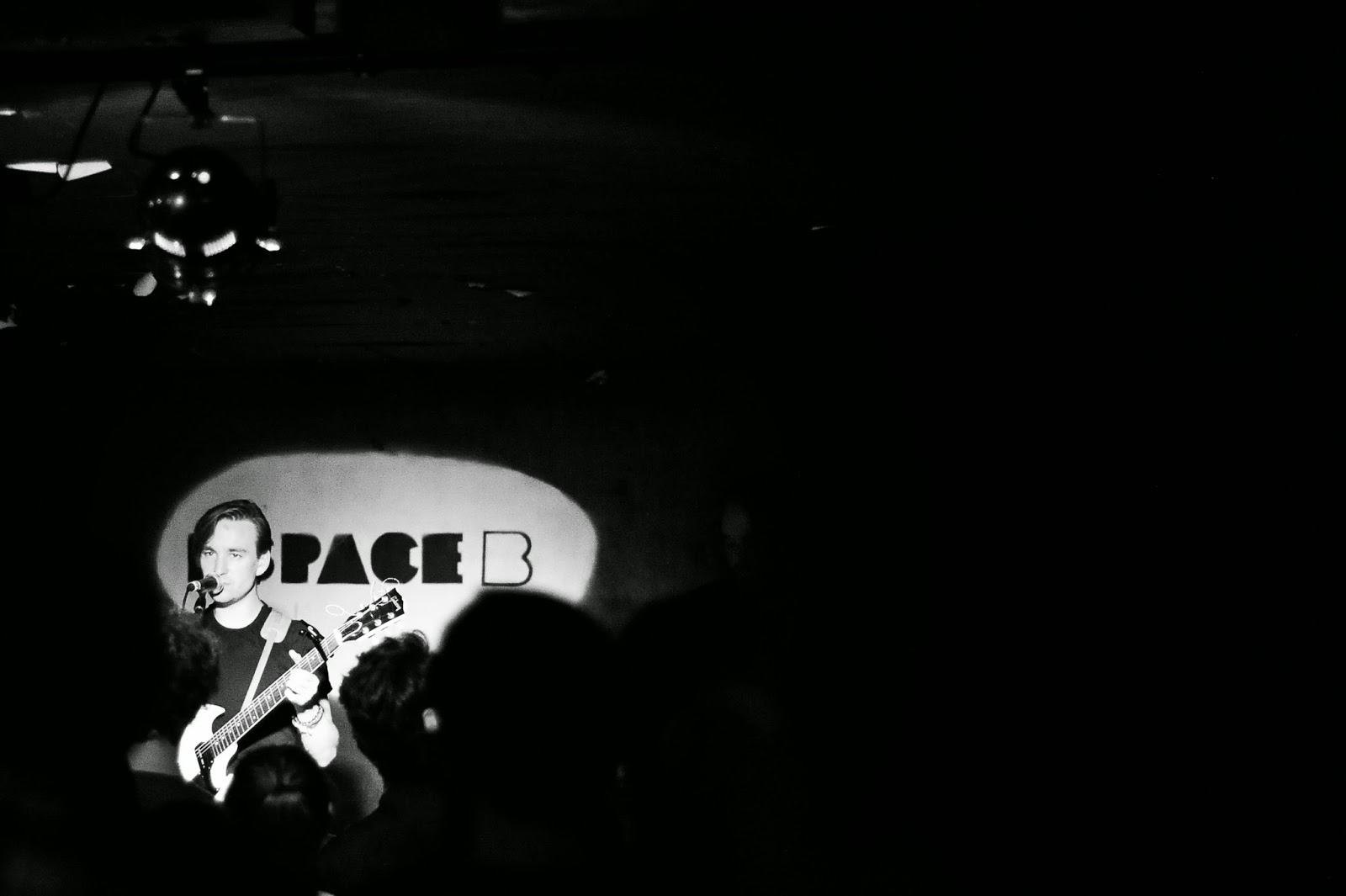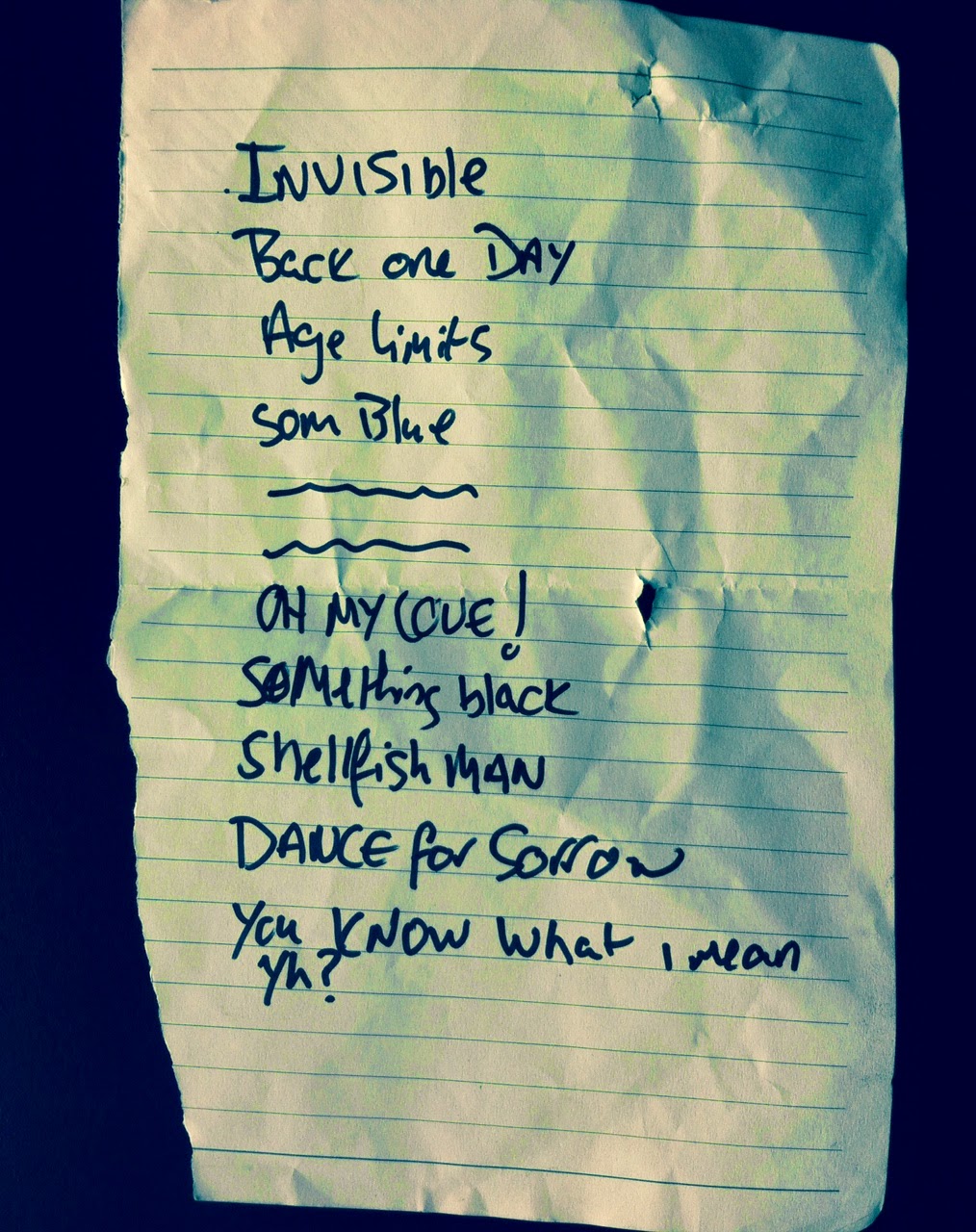 L'interview a été réalisée et retranscrite par MAUD.
Tous les clichés (sauf la setlist) sont (c) Ludo FJ